Here at the award-winning Craignair Inn by the Sea in Spruce Head, Maine, we're lucky to call home one of the loveliest and most seductive swaths of coastal New England. And that, of course, means that all of our treasured guests get to call MidCoast Maine their home-away-from-home!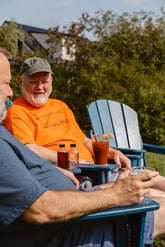 The MidCoast is that heavily indented, isle-studded stretch of North Atlantic seashore between Casco and Penobscot bays. It's a realm of historic fishing ports on sheltered harbors, venerable saltwater farms, deep woods turning molten come fall, and precious reaches of natural oceanfront, from rugged headland to cobble beach to tidal marsh.
From dining to historical sightseeing to outdoor recreation—and, just as important to many, simply some hardcore, away-from-it-all R&R—the MidCoast checks off all the boxes when it comes to an unforgettable vacation in Maine.
To help you plan your getaway here, we've pulled together the following regional guide that serves as a comprehensive overview of the MidCoast and also directs you to some of our Craignair Inn by the Sea travel tips and local guides that dig deeper into particular topics.
---
Table of Contents:
---
Why MidCoast Maine?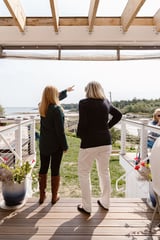 You can think of the MidCoast, which forms the southwestern section of the glorious "Rocky Coast" of Maine, as the heart of the Pine Tree State's seaboard. And our luxurious bed-and-breakfast, set on the St. George Peninsula right across from jewel-like Clark Island, nestles you deep within the MidCoast's salt-air embrace.
The MidCoast's position is part of its charm. There's an incredible amount to see and do within its beautiful mosaic of coastline and islands, which encompasses some of the most beloved towns in Vacationland: Rockland, Camden, Rockport, South Thomaston, Belfast, and others.
But a MidCoast perch means you're also well positioned to day trip to the long sandy beach fronts of Southern Maine, northeastward into the DownEast coast that includes legendary Acadia National Park, or inland towards the state capital of Augusta and its surrounds.
Sightseeing Excursions on a MidCoast Maine Vacation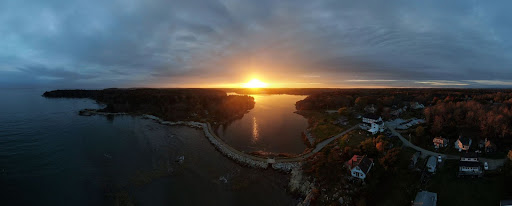 You're spoiled for choices when it comes to iconic sightseeing on a MidCoast Maine idyll. For one thing, some of the most famous lighthouses in Maine reside here, including the Owls Head Light, the Rockland Breakwater Lighthouse, the Tenants Harbor Light, and the Marshall Point Light (which you may well recognize as the prominently featured lighthouse from Forrest Gump).
From Bath, Boothbay, and Damariscotta north to Belfast and Searsport, a Maine road trip through the MidCoast takes you through some flat-out charming towns and small cities. Head for Camden and watch the schooners in the harbor, or hop aboard a sailing cruise out of Rockland—maybe after taking in its celebrated Farnsworth Art Museum.
Speaking of Rockland, learn more about that wonderful village in our advice on 5 Things to Do in Rockland, Maine That Locals Love!
MidCoast Maine Dining
From such tried-and-true traditional delicacies as lobster rolls and fresh oysters on the half shell to cosmopolitan menus summoning cuisines from around the world,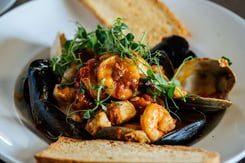 MidCoast Maine is a downright fabulous place to bring an appetite! And one of the best places in the entire region to dine happens to be right here at The Craignair Inn by the Sea in Spruce Head: our Causeway Restaurant, backed up by the Clark Bar.
Find out what makes the waterfront Causeway dining experience so special and why we always recommend our guests Peruse the Causeway Gourmet Menu at The Inn by the Sea.
Where to Stay on the MidCoast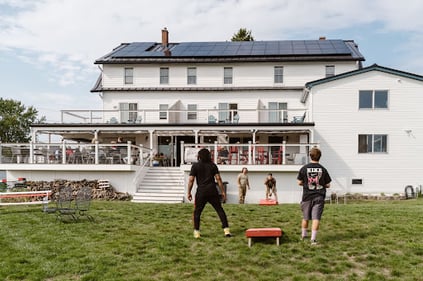 From little mom-and-pop motels to serene campgrounds, you'll find pleasant lodgings up and down the MidCoast. Here at The Craignair Inn by the Sea—a historic property that's been lovingly preserved and enhanced for the discerning modern-day traveler—Lauren and Greg, recently named Innkeepers of the Year, take pride in offering truly unique upscale bed-and-breakfast accommodations.
Our tastefully renovated rooms and suites and exclusive amenities (not least that standout on-site wining and dining) come enhanced by our singular location, a stroll across the causeway from Clark Island and its nature preserve.
We'd be happy to share more lodging ideas with you, too, including 3 Magical Places to Stay Near Camden, Maine and Why Clark Island is the Hidden Gem of the Coast.
Themed Escapes to MidCoast Maine
Let's dig deeper into the magic of the MidCoast and talk about what it offers for certain kinds of travelers and/or certain kinds of trips!
An Outdoorsy Getaway
You'd be hard-pressed finding a corner of Maine that doesn't offer outdoor lovers oodles to do, and the MidCoast is absolutely no exception. From hiking in the extraordinary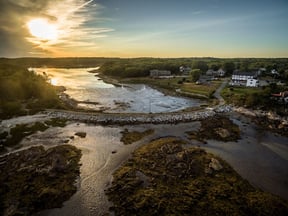 Camden Hills (among the loftiest ground right along the ocean on the entire U.S. Atlantic Seaboard) to biking the Rockland Harbor Trail or going sea kayaking among hidden coves and untouched islets, this is a genuine wonderland for outdoor recreation.
Within the hinterland of the MidCoast, furthermore, you've got other amazing outdoor destinations, and not just world-famous Acadia. You'll also find some of the best waterfall hikes in Maine, as you can read about in our itinerary for August Day Trips: Scenic Waterfalls & the Best Lighthouses in Maine.
MidCoast Maine Vacations for Couples
Romance comes easy on the MidCoast: something about the lull of the ocean, those noble lighthouses perfectly poised to catch magic-hour light, the off-the-beaten track privacy, and the deep tranquility of it all. And you simply couldn't ask for a better hideaway with your main squeeze than The Craignair Inn by the Sea!
We've got you covered when it comes to romantic trip planning on the MidCoast, with insider tips on 6 Must-Haves on Romantic Maine Vacations for Couples and our personal advice on how to Plan an Unforgettable Honeymoon in Maine!
A Foodie's Gameplan on the MidCoast
We've already alluded to what a fine culinary destination MidCoast Maine offers. If you lean toward the foodie end of the spectrum—like us—you'll love some of the resources we've compiled.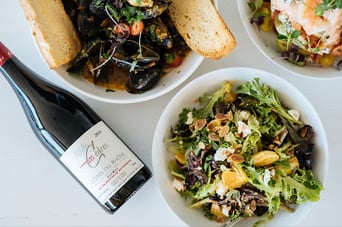 See, for example, our Gourmand's MidCoast Maine Vacation Itinerary (which'll help you taste your way, literally, from Portland to our Spruce Head B&B) or our roundup of The Best Restaurants Near Rockland, Maine for Great Local Cuisine.
Eco-Friendly Trips to MidCoast Maine
In such a piercingly beautiful place, feeling blissfully enmeshed in a farm-to-ocean foodshed and the unique Atlantic Boreal maritime ecosystem, many travelers to the MidCoast want to be sure they're being mindful of their footprint while vacationing. Here at The Craignair Inn by the Sea, we take our commitment to sustainability seriously and even offer an EV charging station for our overnight guests and Causeway diners.
MidCoast Maine: A Retiree's Playground
It doesn't get much better than traveling in your golden years, beholden to nobody's schedule, and seeking out all the best things in life. Blissful as the summer is and postcard-perfect as the winter holidays are, we love recommending to guests who can swing the timetable a shoulder-season getaway to the MidCoast—not least in the fall, when you'll find some of the very best leaf-peeping anywhere in the world at your disposal!
Learn about nearby destinations to enjoy during the shoulder season or anytime on a Craignair Inn getaway right here.
Exploring the MidCoast With Your Four-Legged Friend
Few joys in life are quite so sweet as hitting the road with your best four-legged buddy. Believe us, as longtime travelers with dogs, we know!
Here at our pet-friendly Maine inn, we love welcoming pups along with their human companions and give you and your furry partner(s) a great launchpad for adventuring together on the MidCoast.
The MidCoast: The Ideal Vacation in Maine
We hope the above has given you something to work with when it comes to MidCoast Maine vacation planning, and definitely urge you to explore more of the information we've got not only on our MidCoast Maine Travel Blog, but elsewhere on the website.
We hope you'll come experience the MidCoast magic for yourself and call our ocean-front bed-and-breakfast beside Clark Island your home base!