Stay in the heart of Maine at Craignair Inn and enjoy a beautiful property with unique accommodations. Whatever the occasion may be, it's bound to be a cozy, comfortable, and unforgettable time as we have everything you need for the perfect romantic getaway near Rockland, Maine!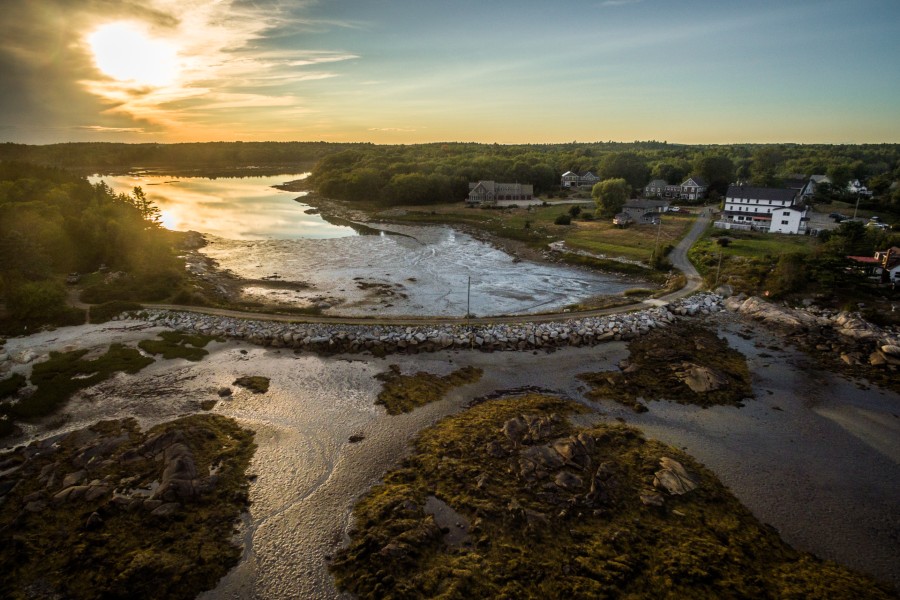 Take in Stunning Ocean Views
The gorgeous natural beauty of Spruce Head is your backdrop for a truly awe-inspiring vacation at Craignair Inn. Quiet and secluded, you can breathe easy and take a break from the noise of modern life, all while enjoying quality time away with the one you love. Relax and take it all in on the deck with the vibrant colors of the sun setting over the water. Revel in the serenity and beauty of the Atlantic Ocean, one of the main reasons we are so passionate about running our inn and restaurant sustainably. Stay with peace of mind knowing we're committed to being green.
Enjoy Delicious Food & Drink
Celebrate in classic style and "cheers" to a great time with delicious cuisine and refreshing drinks at The Causeway, our MidCoast Maine Restaurant. Offering a warm and welcoming setting, we serve the best of New England with stylish flair and feature the creative talents of head chef Fernando, who has decades of experience in the culinary arts. Raise a glass of wine or one of our crafted cocktails and mark the occasion with feasting and merriment.
Take a Romantic Walk on Nearby Trails
Check out the surrounding area and more of the shoreline with a Clark Island hike. Miles of trails, sandy beaches, and tidepools dot the coastline and make for a fun afternoon exploring all the island's nooks and crannies. We highly recommend taking some time to visit the old granite quarry nearby, and bring a swimsuit as it's a fun little swimming hole with crystal clear water… the perfect destination after a long day out on the trails!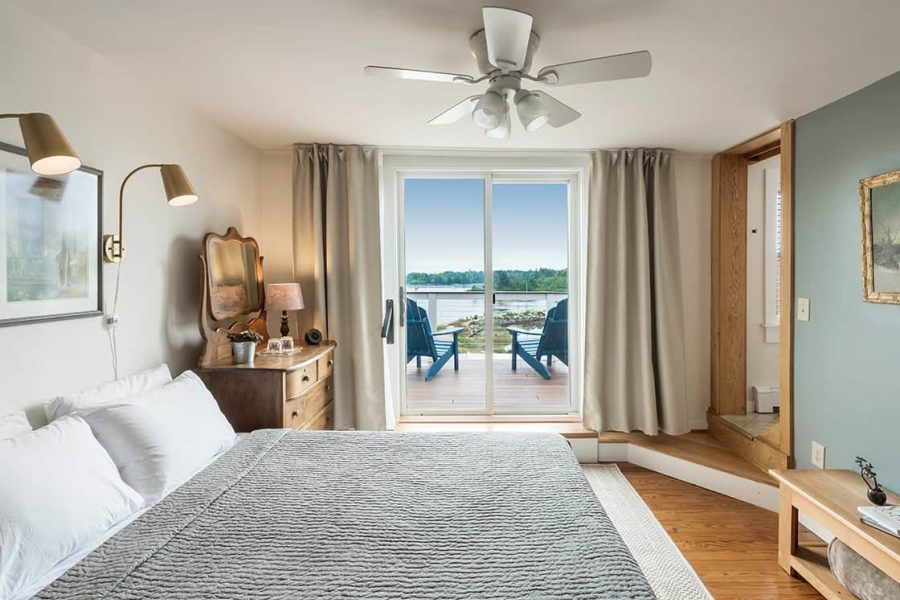 Relax in Your Charming Room
Uwind in comfort and privacy with your partner and take a quiet moment to mark this momentous occasion, after all, you did it! Let Craignair Inn take care of the details so you can spend more time having fun at our MidCoast Maine bed and breakfast. Delightfully decorated rooms embody the spirit of New England and are ideal for a rejuvenating getaway, far away from the hustle and bustle of daily life. With comfortable queen beds, private decks in select rooms, and views of the serene ocean just outside the window, our accommodations set the scene for romance and a vacation worth celebrating!